Lean Six Sigma Tool Series – How to use 5S
Have you ever used 5S?
If you ever organized your laptop, workspace, bedroom, closet, laundry, or garage, you utilized Lean Six Sigma 5S without realizing it. 5S is a well-known Lean organizational method used throughout all industries. 5S can be used in the workplace and within your everyday life.
Examples of 5S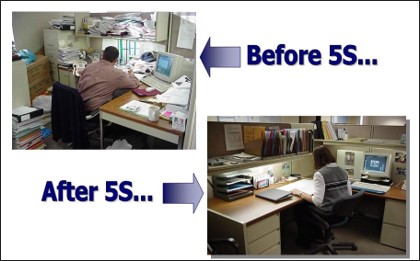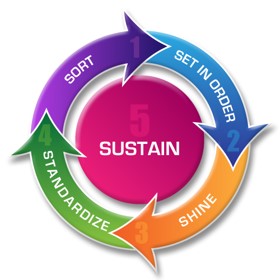 5S is an organzaitonal method that uses a list of five Japanese words:

Seiri – Sort

Seiton – Set in Order

Seiso – Shine

Seiketsu – Standarize

Shitsuke – Sustain

What is 5S?
5S = Sort, Set in Order, Shine, Standardize, Sustain
Originated and developed from Japan – Toyota Management System
A structured approach to establishing and maintaining a well-organized workplace
It can be used at home to organize kitchens, closets, garages, etc.
Why use it?
Work
Stops the causes of errors and defects
Prevents Problems
Provides a clean and organized work area
Home
Clean and tidy house (no clutter)
No wasted energy on searching and retrieving things
No money spent on extra storage
How to use 5S
Step 1 – Sort
Eliminate everything that is not necessary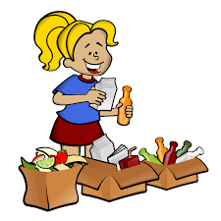 Get rid of :

Unused appliances, tools, books, & medications
Broken things

Separate files into necessary and unnecessary
Create categories to put the required data and things into
Step 2 – Straighten/Set in order
Find items easier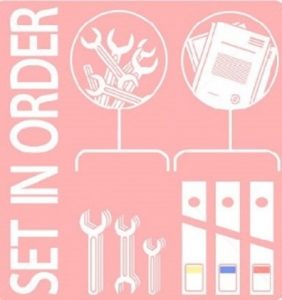 Arrange things in a manner that is easy to find things

Put files into file folders
Put items in the same location in the refrigerator
Put labels onto containers

Keep an organized closet
Step 3- Shine/Sanitize
Clean, tidy, organize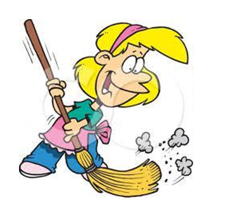 Tidy up at the end of each day and week
After a DIY project, always leave the workplace tidy
Fold and put laundry away right away
Clean the kitchen as you cook
Step 4 – Standardize
Define repeatable routines

Always clean your house in the same room order
Create a checklist that helps place everything in the right place
Establish a standard daily/weekly schedule for home & work
Use the same type of hangers for your clothing
Step 5 – Sustain
Maintain and review your routines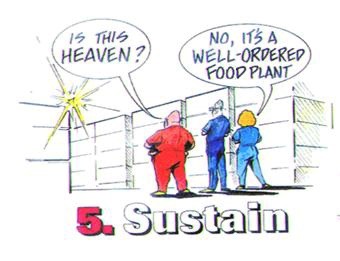 Review your to-do lists

Did you accomplish everything in time and with the expected results?

Monthly e-mail habits review

Do you have your inbox under control?

Monthly review at home and work?

Is everything still where it belongs?