Lauren Hisey
Founder and Managing Partner
Continuous Improvement Advocate | Lean Six Sigma Expert | Lean Six Sigma Trainer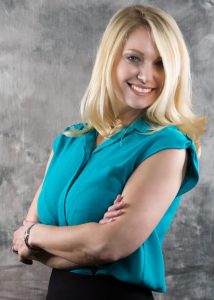 🌟 Empowering Businesses for Lasting Success 🌟
Hey there! I'm Lauren Hisey, not your typical trainer, consultant, or coach. I bring a unique approach, combining a calming influence, Continuous Improvement principles, and Lean Six Sigma methodologies through regular conversations to drive effective change within your business.
🚀 From Vision to Reality 🚀
With a keen eye for detail and the experience of someone in the trenches, I train, consult, and coach individuals and companies to achieve profitability in today's fast-paced environment with the Lean Six Sigma Tool set.
📈 Igniting Profitability and Culture 📈
As an expert in Lean Six Sigma, I'm passionate about helping others learn about it and how it can get transformative results and sustainable growth. For over 14+ years, I've lived and breathed Lean Six Sigma as a trainer, consultant, coach, and speaker by helping others on their Continous Improvement Journey.
🌱 Unlocking the Power of Continuous Improvement 🌱
Nothing brings me greater joy than sharing the potential of Continuous Improvement and guiding others to integrate it into their businesses and organizations effectively.
🔑 The Versatility of Experience 🔑
Having walked the paths of an employee and a business owner, I deeply understand the nuances of entrepreneurship, innovation, and problem-solving. My career spans various industries and the corporate world with helping areas such as TA/HR, Sales, Operations, Product Leadership, Service Delivery, Call Centers, and Technology.
💼 Passion Meets Purpose 💼
I'm fueled by the thrill of helping others and paying it forward each day.
📞 Let's Take the Next Step 📞
I'm here to collaborate and help you on our Continuous Improvement Journey. Get in touch today to discuss your specific needs, and let's turn your vision into reality!