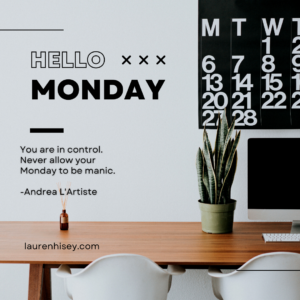 Happy Monday!
Happy Monday ❗
What do Monday and the start of a new project or client engagement have in common ❓
📅 A plan
📅Without a plan and calendar, your week ends up running vs. you running it.
👉 Do you take the time each week to plan it out?
📅I usually take Friday afternoon and early Monday morning to review what is going on for the week at least 3-6 weeks in advance.
💡 It helps me to plan my client engagements, sales, marketing, networking, days off, and speaking engagements.
👉How do you plan out your week?
Let me know if you need help planning lets set up time to talk.