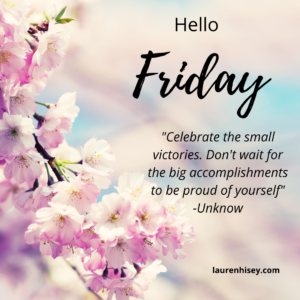 Happy Friday
😉 It is that fantastic day that everyone looks forward to before the weekend.
😉 But before you head out for the weekend, take a moment to reflect on your past week.
🎉 Celebrate your wins…. Small or big……
💡 Even if it took you everything to get through the week, remember that there are small victories like:
✅ Crossing one thing off your to-do list
✅Taking one step out of your comfort zone
✅Embracing that new technology
✅Embracing the nerve to talk to someone outside of your network
🚪 Just one small step can open new doors and possibilities.
👉 What are you celebrating this week?