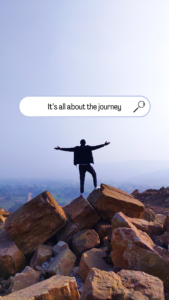 Happy Friday – It's all about the journey
Happy Friday – It's all about the journey ❗
Where did the month of August go ❓
How is it September already and Labor Day weekend here in the US❓
🍂As we head into fall (and hopefully cooler weather), I'm excited for September.
😊A lot is going on this month that I'm excited to share here because it has taken me a long time to get here. So here it goes:
👉 Be on the lookout for some new Lean Six Sigma Course announcements. I will be offering public White Belt (It's FREE), Yellow Belt, Green Belt, and Black courses in October, November, and December. More will come next year if you can't make one of those courses.
👉I will attend and speak at the Applied Intelligence Conference in Austin, TX, on September 20. If you are going to be there, come visit me and FPT.
Remember that starting your journey can look like a long road to get to where you want to be, but it is not always about the end but the journey.
🏎️During your journey, you have failures, learnings, and success.
🛣️As we are closing out this week and starting a new month, I want you to take a moment today and reflect on your journey. While you may want to hurry up to get to your destination, I challenge you to slow down and enjoy the
the path that you are on.
👉If you would like to learn more about any of my announcements, check out my LSS Training page
👉What are you celebrating this week?