Improving with Lean Six Sigma
30% reduction in cost
50% reduction in overtime
50% increase in revenue
75% increase in efficiency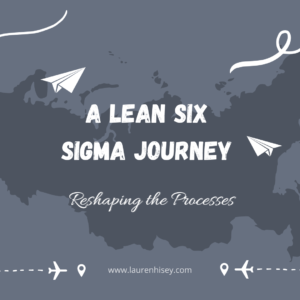 A Lean Six Sigma Journey: Reshaping the Processes
In the fast-paced world, pursuing business optimization is not just a goal; it's a necessity. This case study highlights how a leading US-based company undertook a transformative Lean Six Sigma journey to reshape the processes to face inefficiencies head-on and achieved remarkable results that sent ripples throughout the organization to achieve efficiencies and reduce costs.
The Challenge: Navigating the Labyrinth of Inefficiencies
In the competitive landscape of any industry, efficiency is the heartbeat of success. The company faced a formidable challenge – a labyrinth of inefficiencies spanning sales, design, setup, and deployment processes. Nearly 80% of the steps in these processes were identified as non-value add, leading to delays, customer dissatisfaction, and even canceled contracts. Manual steps, lack of standardization, and poor data quality compounded the issue, leaving the company with a significant uphill battle.
The Approach: Unleashing the Power of Lean Six Sigma
Recognizing the urgency for change, the company embarked on a Lean Six Sigma initiative encompassing process optimization, technological assessment, and a profound cultural shift. Here's how they turned the tide:
Gemba Walks & Process Analysis: The journey began with in-depth virtual and in-person Gemba walks, allowing the team to better understand the existing processes and their pain points.
From Chaos to Clarity: With a more precise picture, the company charted out Current State with value stream maps and detailed process maps, uncovering bottlenecks and redundancies inhibiting progress.
Process Improvements: Armed with insights, the team identified critical areas for improvement and swiftly implemented process enhancements that streamlined workflows and minimized wasteful steps.
Technology and RPA Assessment: A critical analysis of existing technology and Robotic Process Automation (RPA) tools paved the way for their strategic redeployment, ensuring they were aligned with the newly optimized processes.
Future State Planning: Future state process maps were meticulously designed, supported by RACI matrices delineating responsibilities and accountabilities across the organization.
The Birth of KPIs: Recognizing that meaningful progress demands measurable milestones, the company introduced a suite of relevant Key Performance Indicators (KPIs) to track advancements.
Change Management & Continuous Improvement Culture: A culture of continuous improvement was cultivated, fostering open dialogue and ensuring the entire workforce was invested in the transformation.
The Triumph: A New Horizon of Excellence
The results speak volumes about the effectiveness of the Lean Six Sigma journey:
Cost Reduction: A staggering 30% reduction in costs, translating to a remarkable $500,000 savings within 8 months.
Overtime Reduction: Overtime hours were slashed by an impressive 50%, indicating a newfound efficiency in operations. The overtime reduction improved employee morale and satisfaction.
Revenue Surge: The impact was also felt on the bottom line, with an exceptional 50% increase in revenue observed within just 12 months following the process improvements.
Operational Efficiency: A whopping 75% boost in overall operational efficiency was a testament to the company's dedication to enhancing its processes.
Unanimous Adoption: The implementation of improvements was met with a 100% adoption rate, showcasing the successful collaboration between teams.
Conclusion: A Blueprint for Success
The Lean Six Sigma journey undertaken by this US-based company not only transformed their processes but redefined their business trajectory. The company unlocked unprecedented value by targeting inefficiencies head-on, embracing technological enhancements, and fostering a culture of continuous improvement. This case study serves as a blueprint for organizations seeking to navigate the challenging landscape of data solutions with finesse, resilience, and operational excellence at its core.
Ready to learn how to apply Lean Six Sigma to your organization?
We offer Continuous Improvement Coaching, Lean Six Sigma Training, or Lean Six Sigma coaching. Let's set up some to talk further.