Helping you uncover and solve your business problems.
I'm not your typical consultant or coach! I use a calming influence, Continuous Improvement, and Lean Six Sigma through regular conversations to help create effective change within your business. By looking at the business through the eyes of someone who has the first-hand experience, I can consult and coach individuals and companies to become profitable in today's fast pace environment.
I embrace and overcome the challenges that other people prefer to avoid. As an expert in Lean Six Sigma, I help businesses to improve profitability and culture to drive sustainable growth. I have spent 13 years living and breathing Lean Six Sigma and Continous Improvement as a coach, consultant, trainer, and speaker with different sizes of businesses, universities, podcasts, and various networking associations. I have a passion for Continous Improvement and love to show others how to use it effectively in their businesses and organizations.
Why should we work together?
I've been an employee and a business owner. I love the innovation and creativity that entrepreneurship provides. My career has taken me on a journey through different parts of the corporate world from TA/HR, Sales, Operations, Product Leadership, and Technology. I make the most of each day and love solving problems. I love helping people and businesses to succeed.
Get in touch today to discuss your specific needs, and let's take action!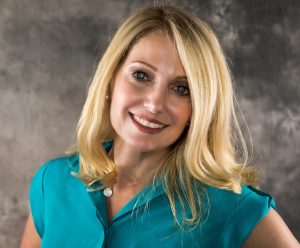 Lauren is a top-notch, accomplished business partner. I first learned and appreciated her skills when we worked together on a complicated project to simplify processes for the benefit of our clients. She quickly understood the problem, engaged the team to be receptive to thinking about the problem innovatively, and then helped draw a roadmap for change and measurable success. Quite a skill and much appreciated.
Howard Appelbaum – Global Entertainment and Media Leader
Lauren was my Business Process Improvement (BPI) Green Belt coach for over a year a provided her guidance, advice, and expertise throughout working my project and during any challenges I faced. Lauren was always responsive to my questions and was able to step in and help to keep the project focused and on target from a BPI perspective. Her background and experience with BPI allowed me to feel confident that I was learning from an expert
Sharlene Christensen – Project Manager – Nielsen
Lauren is one of the most passionate Operational Excellence professionals I have ever met! She is very knowledgeable in technical topics like DOE, multiple regression, and control charts but also an expert in change management and soft skills topics!
Marcelo Fernandes – Master Black Belt
Lauren is an outstanding transformation leader. She has in-depth knowledge of how process improvement methodologies, knows precisely how to apply them in the industry and exceed the results. She truly is an invaluable asset when it comes to business transformation!
Amirtanshu Rajagopal – Transformational Lead, Trainer, and author